Thank you Lorissa's Kitchen for sponsoring this post. Lorissa's Kitchen makes delicious snacks using high quality meats like 100% grass-fed beef and chicken raised without antibiotics! Click here to purchase Lorissa's Kitchen on Amazon!
During an overseas trip, my bestie diagnosed me with hanger. If you're not familiar with the word, urban dictionary describes it as becoming so hungry, that your lack of food causes you to become angry. Hungry+ Angry=Hangry. She made me promise to always carry a snack with me at all times, because apparently, my hanger was dampening her vacation! Travel and adventure are so dear to my heart, and something that truly makes me happy so learning how to better take care of myself, and to be better company for others was super important to me. Now,  learned a few tips to never be hangry again, whether traveling or not.  And these tips help me live my best and healthy life, hanger free! Read on for more.
As someone who loves to travel and stay active, I didn't want to spend any time angry or frustrated. And now, whether it's a road trip or just a simple drive to the beach, I make sure I'm my best. Which means keeping the hanger under control and celebrating these beautiful and fleeing moments with my family.
For me, feeling my best means never letting myself get too hungry, and Lorissa's Kitchen snacks have been an amazing find. Easy protein on the go!
Want to live your best life and avoid hangry moments? Shop the link below,  use code 20OFFLK to get 20% off your order!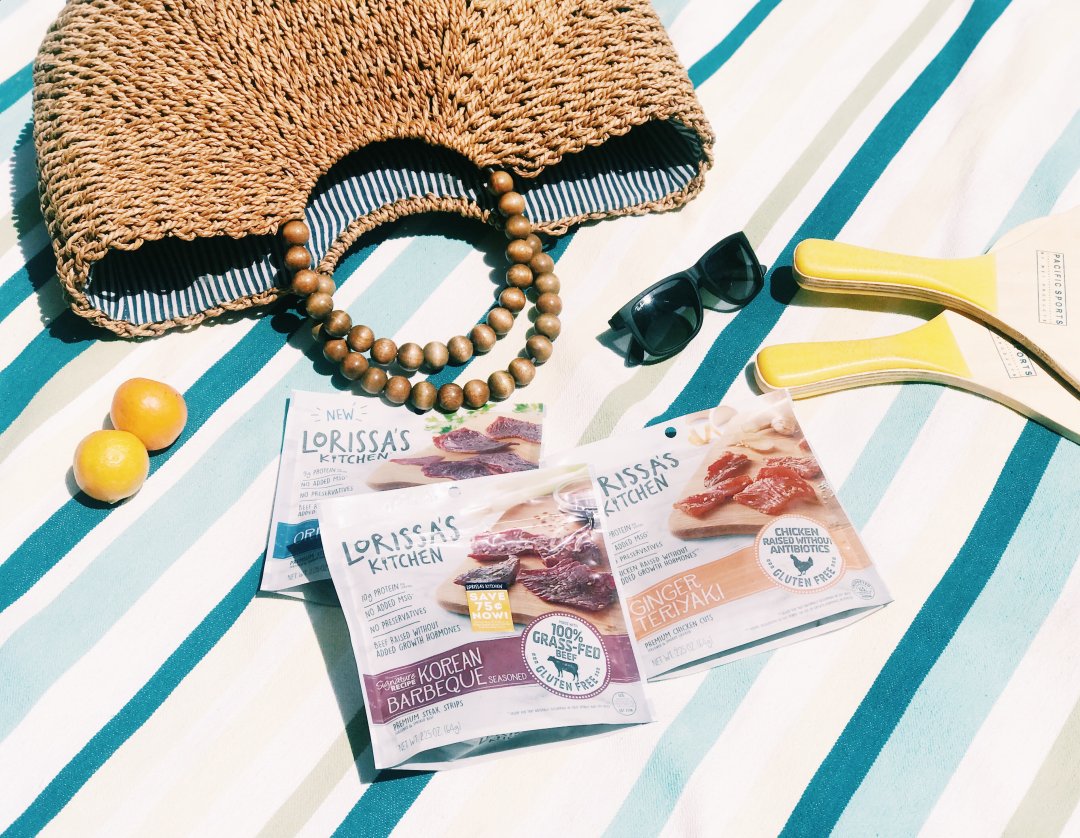 1.Recognize You're Someone Who Gets Hangry
Hanger is real, and to be honest I didn't even know I was its victim, until she pointed it out.  I didn't realize that my hunger was responsible for my lousy attitude and frustrations, and those close to me would get the brunt of it. I was spending way too much time angry, because I wasn't eating properly. Not a way to live your best life!
First step of fixing any problem is admitting you have one. My name is Alina, and I get hangry. 
2. Eat on a Schedule
Duh! This sounds obvious, but this entire thing is set in motion because you likely skipped a meal. If you're the type of person who gets angry if you're hungry, make sure to eat at the same time everyday. Your body will feel energized and your mind will be relaxed and not sending panic signals causing you to become frustrated.
3. Have Snacks Readily Available
It's amazing how hunger can also drain you of energy if you haven't eaten. To keep up with a toddler, I always pack snacks wherever we go. Not only for him, but for myself and Mauricio. We're all a bunch of hangries, to be honest.
4. Choose Snacks Wisely
For snacks I typically pack  water, nuts and fresh veggies. If you pack snacks ahead of time, you won't be in a rush to eat something sugary to get your energy back.
I'm always on a look-out for a healthy, protein filled snack ideas and that's how I came across our now  favorite go-to snack, Lorissa's Kitchen.
Lorissa's Kitchen meat snacks are made with only the highest quality meats including 100% grass-fed beef and chicken raised without antibiotics.
Lorissa's Kitchen protein snacks make healthy eating on-the-go even more convenient and delicious, so packing them for the beach or a car trip is easy. And they're a good source of protein. Just what I need to take on a full day – and a full life.
You can find out more about what Lorissa's Kitchen is made of, and you can also shop all of the flavors on Amazon. Use code 20OFFLK to get 20% off your order.
There are three flavors; Korean Barbecue Beef Steak Strips, Ginger Teriyaki Chicken Cuts, and Original Beef Steak Strip. Our favorite is the Ginger Teriyaki Chicken Cuts!
PSA If you know someone who suffers from Hanger. Share this post with them!
Besos,
Alina
Other Posts You May Like
I was selected for this opportunity as a member of CLEVER and the content and opinions expressed here are all my own.