This shop has been compensated by Collective Bias, Inc. and its advertiser. All opinions are mine alone.   #CollectiveBias  #RegisteringForBaby
Now that my baby is almost 2 (!), I can finally look back and think about the items I truly needed in those early days. As a first time mom, there were tons of stuff I thought weren't necessary, only to have to make several trips back to Target to get all the things I didn't register for.  Now, I'm sharing the top 10 things I should have registered for when expecting a baby, so other mom's won't make my rookie mistake! 
Click on the image above to build your own registry right away!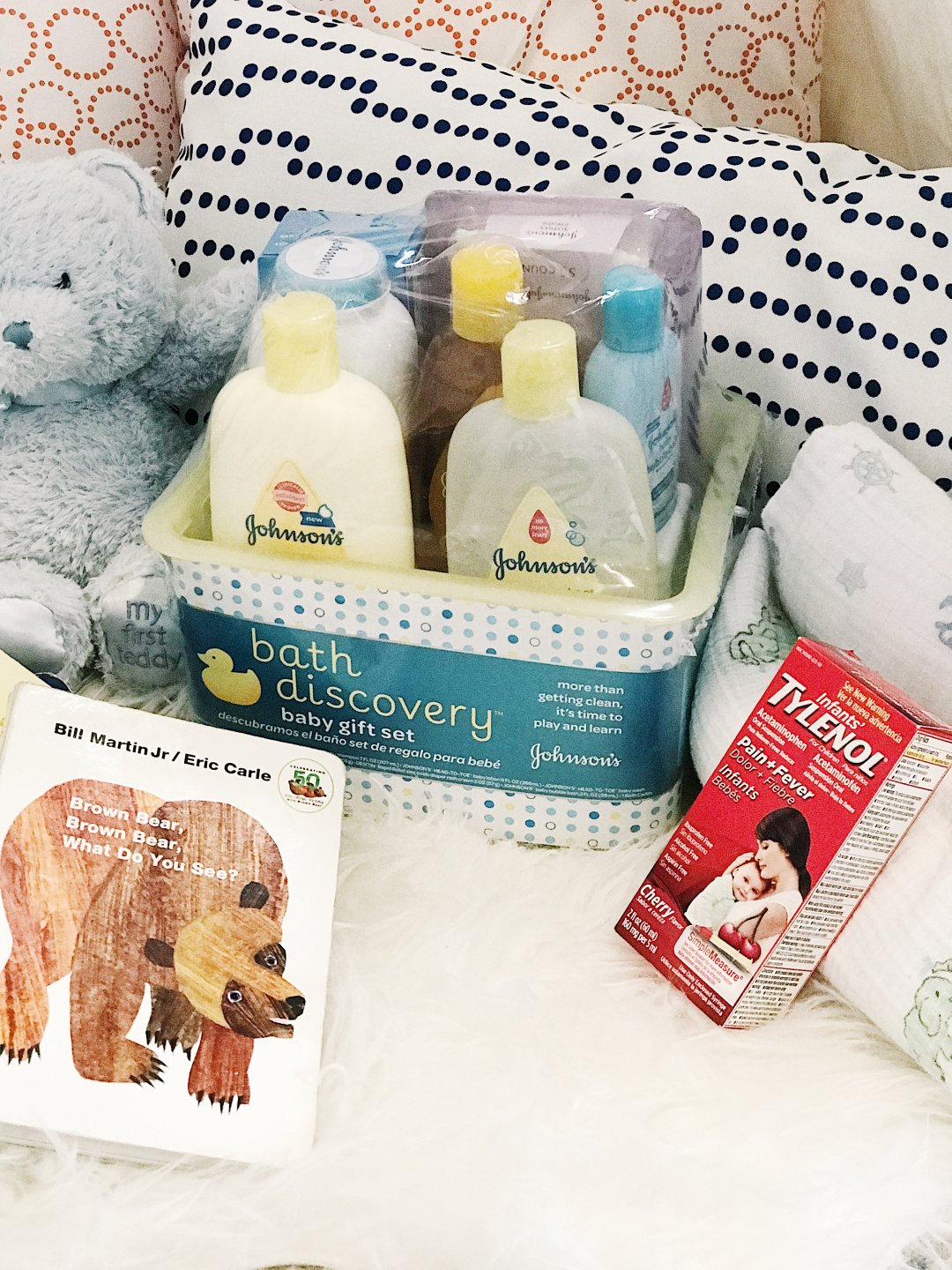 When I was pregnant I confided in a friend  who was already a parent that we weren't going to buy a diaper pail, because it was just a marketing ploy to have new parents splurge on a fancy trash can. I remember my friend laughed a little at my  naïvety and encouraged me to buy one, anyway. Boy, am I glad I listened to our friend, especially while changing diapers in the middle of the night, without having to go outside to toss them each time—like I thought I would be able to do. Us new moms, we don't know a thing.
When I was creating my own registry, I copied my friend's registry and then had another friend look it over and fill in the blanks. I remember not even knowing what half of those things were or what I needed to do with them. It's funny how just two short years later, I was recently that friend for someone else. So, I looked over her Target Baby Registry, and filled in the blanks too. Here are my blanks.
Also, Target now has a registry app, and you can download it as it's compatible with both iPhone and Android devices. As a new registrant you also receive a Welcome Kit, which includes $50 worth of  coupons & handpicked samples. You will also receive 15% off to shop for all of the items left on your registry. Plus, Target makes it easy for guests to purchase group gifts, and make thank you list.
When helping my friend create her registry, we didn't even have to leave our cozy couch! I simply logged on and was able to add everything she needed. It was such a breeze! And to my surprise a few things populated into her registry right away. Super helpful for that "deer in the headlights" first time mom! If you or someone you love is expecting, I totally recommend you register with Target Baby Registry, it's such an easy and seamless experience. And now for the blanks I filled in…
1 Bay Lounger or CoSleeper
It is a lot of money to spend on what most folks would call a "dog bed." But our little one went from waking up 4x a night to 2x a night. I'm not saying it's magic but I also remember thinking that sleep has no price. I just wish we got it sooner. We didn't use ours to co-sleep, but I can see how parents would feel safer using it.
2  Nasap Aspirator
This is the most gross thing you'll have to do for your baby, worse than any diaper blow out, but it's also amazing in helping your baby breath. Speaking of which…
3  Baby Healing Ointment
I loved using this stuff, and we have never had to deal with a diaper rash, thankfully! And love that it comes in a giant tub.
4  Nursing Pillow
Another item I spent months without and then once I purchased it wondered why it took me so long. It made nursing which was incredibly hard for me, so much easier. [ Read more on early motherhood here.]
5  Johnson's® Bath Discovery Set
Would you believe me if I told you that I completely forgot about buying any bathing necessities for baby FLO? Thankfully, we went home with some Johnson's baby shampoo. No wonder why this bath discovery set is an item that automatically populates to your Target Redistry. I must not be the only mom that forgot about this important step!
6 Nipple Cream
Oh my poor niples. My little cream saved them in those first few weeks.
7 Infant TYLENOL®
No parent wants to think about that their brand new baby may get sick, but they do and for those days when you feel helpless it's good to be prepared.
 8 Rock n Play Sleeper
This was gifted to us a few months after the baby was born and it was a little miracle product! He spent so much time in there and it was so easy to transport him throughout the house, and even to the bathroom so I could shower!
9 Baby Bathtub
Bath time actually became fun when I switched to this tub, and it went with my whale theme!
10  Swaddle or Weaable Blanket
Baby FLO slept really well in these, and they were easy to put on, even though I must admit I was a pretty good swaddler!
What are your must haves for a baby registry?